The Island of the White Beaches
Short Facts

In Thai language: เกาะเสม็ด


The name means: Island of the cajeput tree


Distance from Bangkok: About 220 kilometers


Location: Southeast of Thailand, Gulf of Thailand


Status: National park


Located in district: Amphoe Muang (เมืองระยอง)


Located in province: Rayong (ระยอง)

Rayong flag and seal:




Koh Samet Map
View Larger Map

Getting Here - Go to Koh Samet


From Bangkok, the most common way to get to the island is by regular bus or minibus (plus ferry). The buses leaves from either Ekkamai (Bangkok's Eastern Bus Terminal), from Suvarnabhumi Airport or from Khao San Road (well-known "backpacker-street" in Bangkok). Tickets are available at the bus station or in virtually any travel agency in Bangkok. There are also mini van from the Victory Monument in Bangkok direct to Ban Pae pier and the price is currently about 160 baht per person.

There are also daily minibuses from Pattaya, Jomtien Trat and Koh Chang. If you're going from other places just buy the tickets at a local travel agency. However you will then usually have to change bus once, or even twice.

The bus will take you to either Rayong, or directly to the ferry pier in the fishing village of Ban Phe. From Ban Phe there are direct boats to Koh Samet. If the ferry ticket isn't included in the price, you are able to purchase a ticket next to the pier. The boat fee costs 50 Baht for local people,and 100 baht per person for tourists from Baan Phe pier to Koh Samet. It takes about 15-40 minutes from Ban Phe to Koh Samet,depends on what kind of the boats and the weather conditions.




General Facts


Ko Samet (or Koh Samet) is a national park and a place of great natural beauty situated in the Rayong province. Samet is not that far from Pattaya and Bangkok, but the close distance is probably the only thing this island has in common with these destinations.

Ko Samet has wonderful beaches but a minimum of night life, bars and discotheques. The island is located about seven kilometers from main land and the beaches here are among the best in Thailand (together with the ones in Krabi).

The most well-known beaches on the island are Hat Sai Kaew, Ao Phai, Ao Vong Duan, Ao Wai and Ao Klew Na Nok on the East coast and Ao Prao on the West coast.

There is only one big temple on the island and it is situated in Sai Kaew Beach and it is named " Wat Koh Samet". There is one primary school here but no real hospitals, but a health station. This is situated next to The police station in Sai Kaew.

At Sai Kaew Beach there is a national park office here where you can get tourist information. This national park is just on the way you walk to Sai Kaew beach. And in front of this park, you will see a fee office where you pay for the fee for coming to Koh Samet. This island has only two 7-Eleven shops, one is at Nadan Pier and another one is in front of Sai Kaew National park or before arriving the fee office. And there are many small easy buying shops. If you are at Sai Kaew beach that means you are 3 Km far from Ao Wong Daen, 2.5 Km far from Ao Prao and 6 Km far from Ao Prakarang in the South. From the national park walk down to Sai Kaew beach takes only a few minute.

Sai Kaew beach is very beautiful beach. It is full of white and soft sand. If you would like to come here for relaxing and don't want to see much people everywhere you better come here on week day, not on weekend or day off. Sai Kaew beach is the longest beach on Koh Samet. The North of Sai Kaew beach is Laem Yai, is a long land and stone go out to the sea that what the named ,you can not swim in this area. After Sai Kaew beach is Ao Phai .In the middle of Ao Phai is also not good to swim. As there are a lot of stone here, but it would be good for sitting, relaxing and taking the photos. You will see some white and soft sand and clear water that good for swimming at Sai Kaew beach and the starting and the end of Ao Phai

Between Sai Kaew beach and Ao Pai you will see the Mermaid and Pra Aphai Mani statue, it is a story of Soontornphoo poets.

Most beaches on Koh Samet have some sand that is so fine, soft and white, so that it almost can be compared with flour. If you have brought your camera, iPod / mp3 player etc. make sure you do not get this fine sand into these devices.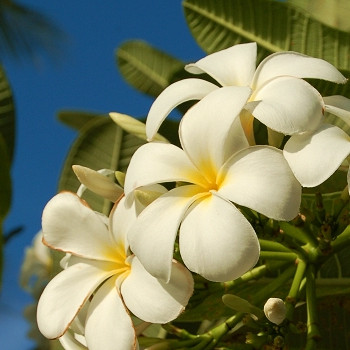 WHITE LEELAWADEE FLOWERS - Photo by Jens W, Yenit.com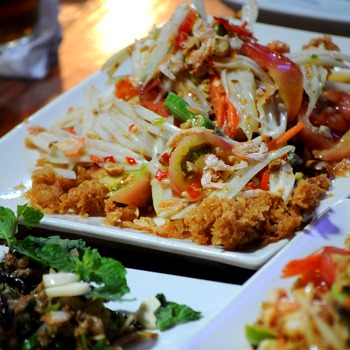 SOM TAM LAO - SPICY PAPAYA SALAD - Photo by Jens W, Yenit.com

National Park Fee


When you arrive at Koh Samet, you will have to pay a small fee to enter the island and the National Park. As for tourists pay about 200 Baht per one adult and 100 baht for a children. And Thai citizens pay about 40 baht for adult and 20 baht for a children. If you arrive with the regular ferry to the pier, and go from there with a taxi or a pick up truck, it will stop at an office where you are able to pay the fee.

But if you travel by a speed-boat or tour boats and arrive directly at the beach, you will probably meet an officer who will collect the fee at the beach.

When you purchase the boat ticket, the sales persons might try to sell you the entrance fee to Koh Samet. But our advice is to buy it when you are on the island already. And if you buy return ticket for the boat, please keep the ticket good for showing the boat company when you are going back.




The Weather on the Island


The weather in Koh Samet is normally good year around. Also during the rainy season, between June and October, people go here because it's not generally raining that much during the rainy monsoon season here. Koh Samet is actually the island in Thailand that has the driest weather during the rain season.

There are many really nice resorts and cozy bungalows in Koh Samet and you can easily book them from this website. It is 100% safe and we are always open.




Book Accommodation Safely

Book a bungalow or hotel room on Samet here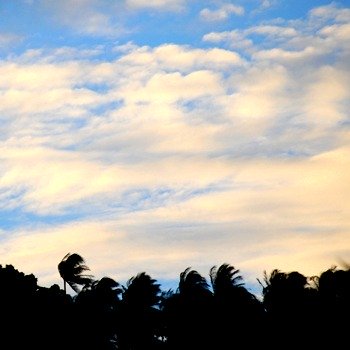 PALM TREES IN THE AFTERNOON - Photo by Jens W, Yenit.com
BEACH READING IS NICE! - Photo by Jens W, Yenit.com